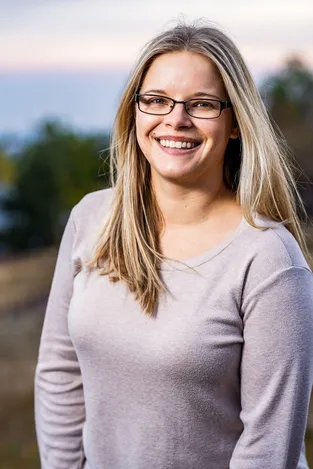 Emily is an independently contracted therapist at Forward Family Therapy who began working with adolescents, adults, and aging adults in 2012. Emily is a Licensed Clinical Social Worker in the State of Colorado and received a Master of Social Work from Florida State University in 2013.

Emily has worked with a variety of matters including adjustment, grief and loss, death and dying, substance abuse, trauma, couples and family dynamics. She has helped address depression, anxiety, and other major mental health disorders. Emily works with individuals and couples.
Emily has an eclectic approach to treatment. Each client and family require a different plan, and Emily will ensure that your treatment plan fits your particular set of needs. Emily's approach is open, relaxed, and goal oriented. Emily utilizes multiple approaches including cognitive-behavioral therapy, solution focused, client centered, and collaborative therapy.
Emily appreciates the hard work it takes to find the best services for you. She hopes to empower you to help guide you towards the change you want.
Emily accepts Blue Cross Blue Shield, and Kaiser insurance. Her self-pay is $150 per 50-minute session.